Sweet Orange Pomegranate is a customer favorite this time of year.
A warm spicy scent with a hint of cinnamon, cardamon and clove. Available in our handmade glycerin soap and the organic jojoba skin softening mist.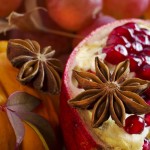 Latest News
Stay up to date on the latest news. Sign up for our email newsletter.